BIO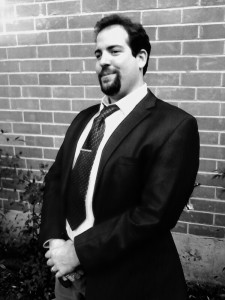 Dealing with the court system can be one of the most stressful things a person is ever called upon to do. Whether you're defending yourself in criminal court, going through a divorce, or facing a custody battle you want someone with you who knows what they're doing. You need someone who will listen to you and be available for you. You want someone who has a real investment in you and your case.
My name is Stephen Sibbach and I can offer personal attention to you and your matter throughout the process. I understand that to the person dealing with the legal system there is no such thing as a small case, and I approach each matter with resolve and integrity.
I serve the entire San Luis Obispo county as well as northern Santa Barbara county including Santa Maria. I was born and raised here where I studied at the University of San Luis Obispo School of Law where I occasionally substitute when I'm not managing cases. I also graduated cum laude from Cal Poly with a degree in political science.
FREE CONSULTATION
I recognize that court can be expensive and that money doesn't grow on trees. If you think you want to retain an attorney, please call, e-mail, or submit one of the online forms to schedule a free half-hour consultation. You will get the chance to air your matter with no strings attached. The attorney-client relationship is an important one and you'll need an attorney that you can work with and trust.